Broker / Agent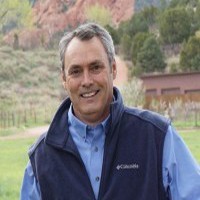 About Jeff
Jeff Switzer founded Rocky Mountain Ranch & Land to realize his vision and passion for the land. He brings over 25 years of experience to the real estate business and his love of the land and the outdoors extends through his business practices. He has been a licensed real estate broker in 5 states and currently holds active licenses in Colorado and Florida. He has worked in every facet of the recreational land business including acquisitions, sales & marketing, land planning, entitlements, and development and has held senior executive positions for several nationally recognized real estate companies. His experience has taken him to every region of the United States and since 1995 he has acquired or managed the development and sale of numerous ranch and recreational properties throughout Central and Southern Colorado. Jeff has successfully navigated complex real estate transactions involving land use issues, conservation easements, mineral and water rights, livestock, ranch management, grazing and hunting leases, family trust and partnership issues, project financing, and negotiations with State and Federal agencies. Furthermore, as a principal in many of these transactions, Jeff is acutely aware of identifying the best values in the real estate market for buyers and the latest and most innovative marketing strategies for sellers.
10 property listings found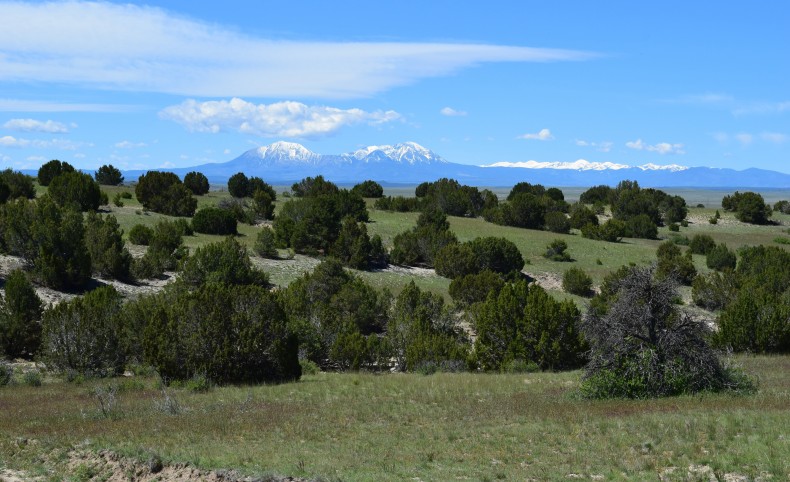 Huerfano Canyon Ranch, Walsenburg, Colorado, USA
The Huerfano Canyon Ranch represents a unique opportunity to own a ranch in Southern Colorado which is reminiscent of the large ranches of the old west. It has been operated as a working cattle ranch for generations, but also offers excellent hunting, horseback riding, and other recreational opportunities. As an added bonus the ranch adjoins an additional 1,680 acres of BLM and State lands. The ranch offers diverse geographic characteristics including wooded ridges, hidden ....
$ 4,500,000
6,080 acres
Agriculture, Big Game, Equestrian, House, Off-road, River Frontage, Stream River, Wildlife Viewing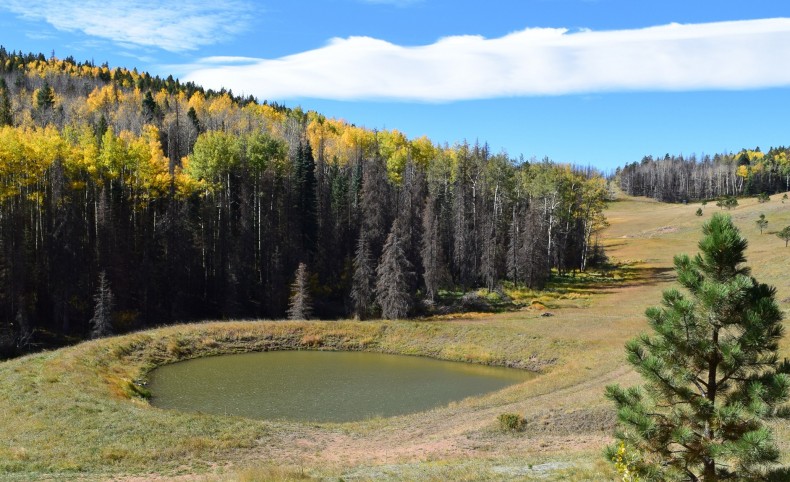 Featured Property
Wet Mountain Ranch, Wetmore, Colorado, USA
The Wet Mountain Ranch is set in the gorgeous high alpine country just southwest of Wetmore, Colorado. This 346 acre property offers a multitude of recreational activities and complete seclusion. The property lies along the slopes of Rudolph Mountain and adjoins the San Isabel National Forest on its northern and eastern boundaries. This part of the National Forest is inaccessible by the public which offers this ranch its own private use of 1,000's of acres of addition....
$ 2,050,000
346 acres
Big Game, Equestrian, House, Off-road, Pond, Stream River, Timberland, Upland Bird, Wildlife Viewing
Elk Camp Canyon, Trinidad, Colorado, USA
Very unique 937 acre hunting and sporting property with year-round access and only 15 minutes north of Trinidad, Colorado. This historic canyon was once the location of the former mining camp of Forbes, Colorado and remnants of its historic past are still evident today. Step back in time as you follow the old road and railroad bed as it climbs up into the back canyon of this property. Old stone buildings used in the camp can still be seen today. The property has no covenant....
$ 995,000
937 acres
Big Game, Equestrian, Off-road, Upland Bird, Wildlife Viewing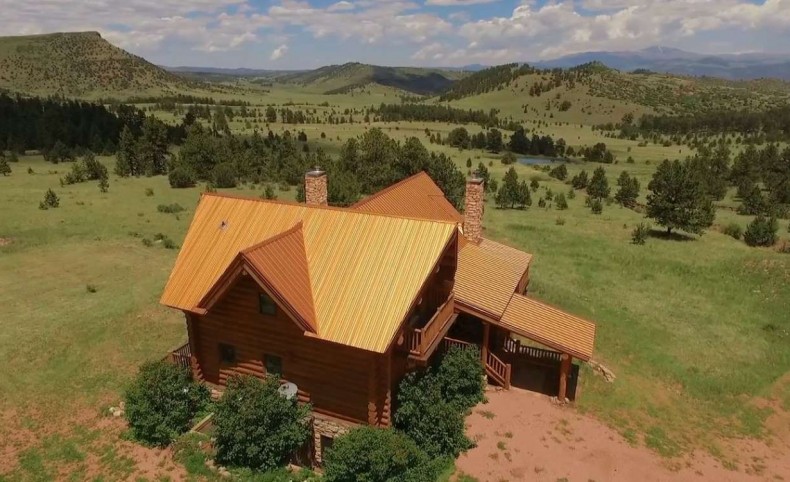 Whispering Aspen Ranch, Canon City, Colorado, USA
Whispering Aspen Ranch offers a dream setting for family fun, recreation, and quiet seclusion with a authentic handcrafted log home, horse barn, spring fed pond, and magnificent views of Pikes Peak. The land is gorgeous with a combination of mountain meadows and tall timber. The property is accessible year-round, so many uses are possible, including horse back riding, ATV exploration, hiking, camping, and hunting. Enjoy sunrise and sunset from the massive deck or sit around the fire pit, te....
$ 899,000
39.42 acres
Big Game, Equestrian, House, Lake Pond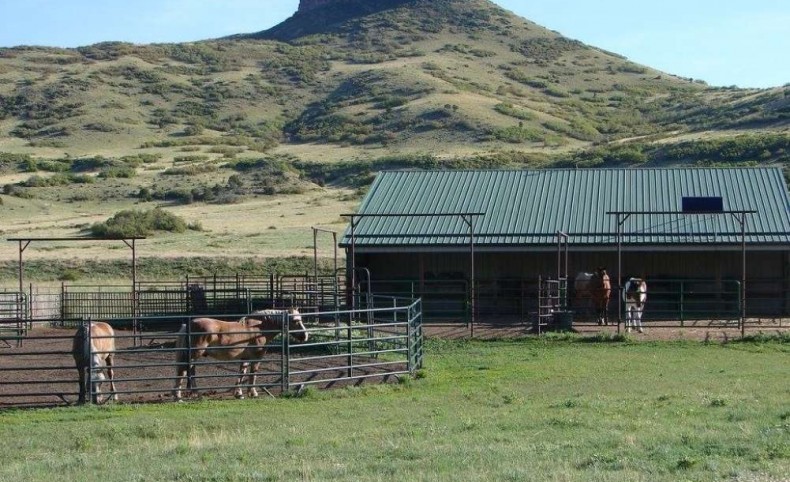 Wild Horse Rock Ranch, Canon City, Colorado, USA
Attention Cowboys and Cowgirls! Wild Horse Rock Ranch offers large and usable acreage and the opportunity to experience a Colorado off-grid lifestyle. The property consists of rolling hills, ridges, wooded draws, brush areas, unique rock formations, and open meadows. Enjoy magnificent views of the Sangre De Cristo Mountain Range and Cap Rock, a local geological formation. This property was once part of the 40,000 acre Nash Ranch and the historic corrals have been restored by the current own....
$ 875,000
218 acres
Agriculture, Big Game, Equestrian, House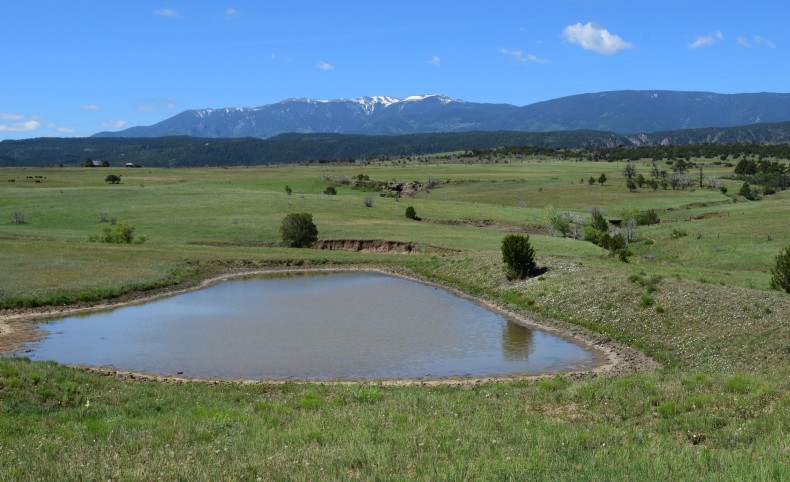 North St. Charles Canyon Ranch, Beulah, Colorado, USA
The North St. Charles Canyon Ranch offers a scenic backdrop of rolling prairie and natural grasslands bordered by the North St. Charles River Canyon within a few minutes drive to the quaint mountain town of Beulah, Colorado. The ranch has been held in the same family for generations and this is the first time it has been offered for sale. Located on a quiet county maintained gravel road the ranch is easily accessible on a year-round basis and offers electric service for future b....
$ 750,000
360 acres
Agriculture, Big Game, Equestrian, River Frontage, Stream River, Upland Bird, Wildlife Viewing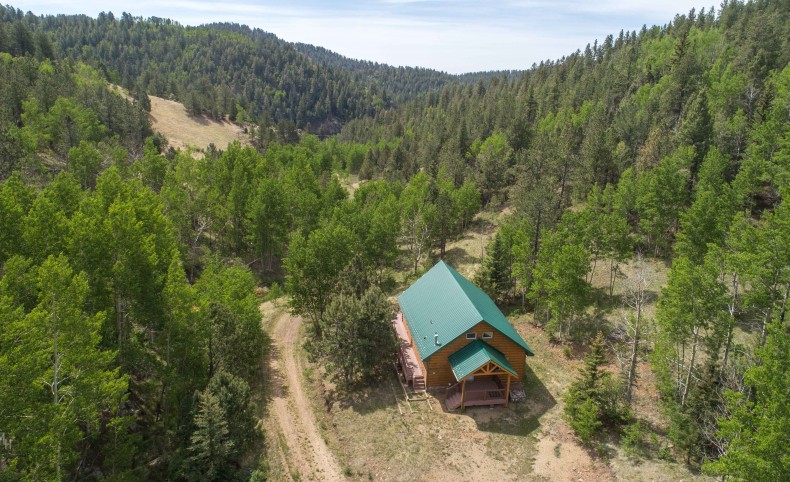 Phantom Canyon Cabin, Victor, Colorado, USA
HUGE PRICE REDUCTION! Check all the boxes on this one, nice cabin, mountain stream, spring fed ponds, large acreage, private canyon, adjoining public lands. It is rare to get all the bells and whistles in one property but we have it! Enjoy amazing privacy, top-notch hunting, hiking and recreational activities. Located on the historic Phantom Canyon Road which was part of the Gold Belt Tour over a century ago, you can easily imagine the ore and passenger trains running up and down the canyon....
$ 695,000
120 acres
Big Game, House, Lake Pond, Upland Bird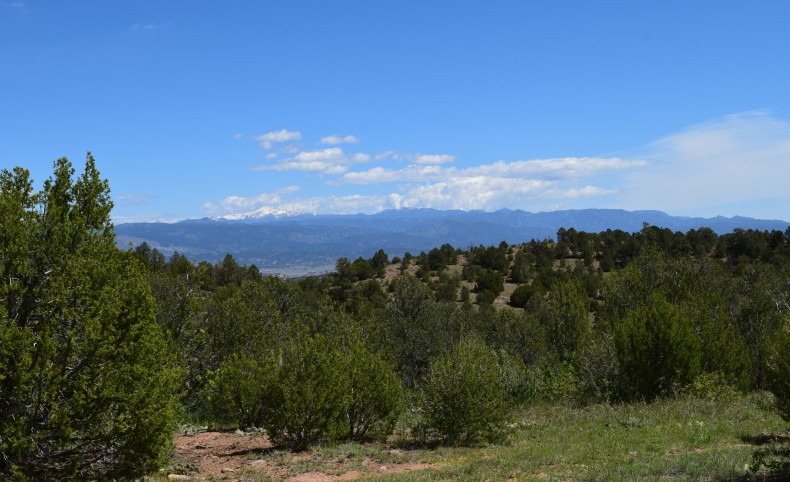 Fritz Family Ranch, Florence, Colorado, USA
Opportunity to purchase a private and secluded 430 acre mountain ranch and recreational property with year-round access adjoining the San Isabel National Forest. This property has been owned in the same family since the early 1960s and this is the first time it has been available to the market. The property has frontage on a county road with electric and telephone services. The land is a combination of rolling wooded hills and ridges bisected by lush park like meadows and oak brush. Tree co....
$ 650,000
430 acres
Agriculture, Big Game, Equestrian, Upland Bird
Red Cliffs Ranch, Penrose, Colorado, USA
Your opportunity to own a prime Colorado ranch property that is reminiscent of a bygone western era. Historically, the property has been used for family cattle ranching, however, the land sets up well for a small horse ranch, hobby ranch, recreation or retirement. There are many nice building sites to choose from as the land is a combination of rolling hills, meadows, canyons, cliffs and dry creek beds. The land has perimeter fencing on most sides, and a portio....
$ 325,000
276 acres
Agriculture, Big Game, Equestrian, Off-road, Wildlife Viewing
Apache Creek Preserve, Walsenburg, Colorado, USA
Apache Creek Preserve offers an opportunity to purchase 175 acres with a rare live water creek in southern Colorado. The land is primarily native prairie and is bisected by Apache Creek and its bottom land. The land sits in a protective valley with meandering creek bottom and is surrounded by unique rim rock formations. The views of the southern and western mountains are stunning and include Greenhorn Mountain and the Spanish Peaks. The ranch is in a rural and private loca....
$ 225,000
175 acres
Agriculture, Big Game, Equestrian, Stream River, Upland Bird, Waterfowl, Wildlife Viewing