California Land For Sale
California Land
California has long been fabled as the land of endless opportunity in American mythology. This Golden State boasts some of the best farming, ranching, hunting, fishing, and outdoor recreational land in North America. It's no wonder why so many people are looking to invest in California land to pursue their outdoor passions.
The variety of land for sale California has available is almost impossible to detail. Hunting properties offer access to trophy blacktail deer, quail and grouse, wild hogs and boars, larger game like bobcats and black bears, and even rare sightings of Tule or Roosevelt Elk in some areas.
Any ranch for sale in California is also sure to offer top-rate architectural homes, barns, and shops alongside the state's famed agricultural soil. Sports Afield Trophy Properties offers available full cattle and hay operation ranches, state-of-the art equestrian facilities suitable for breeders, vineyard lands and properties, and abundant waterfront locations.
Needless to say, outdoor recreation in California is second to none. Yosemite, Redwood, and Sequoia National Forests offer unmatched wilderness, while the state's many major cities mean you're never too far removed from the rest of humanity.
Buying a ranch for sale in California is also a smart property investment because of the many benefits careful stewardship can provide for the land -- and its landowners. Rangeland encourages biodiversity of plants and animals and helps support a healthy environmental ecosystem.
At the same time, there are statewide initiatives, like the Williamson Act, that aim to keep open land for sale California-friendly. The Williamson Act offers property tax relief to some large-area landowners who vow not to develop or convert their land over the next 10 years, which is an enormous benefit to hunters and ranchers who want to keep the area just the way it is.
Contact us today to view one of the many acreages or ranches available in California and fall in love with the splendor of the Golden State.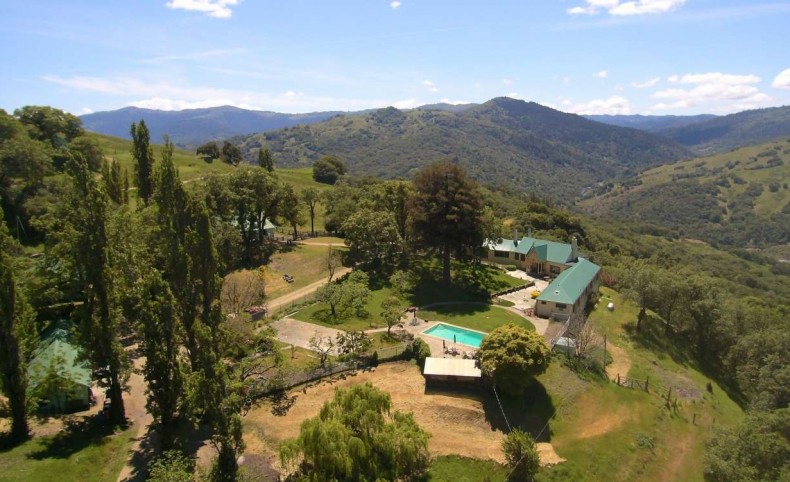 Dean Witter's Lone Pine Ranch, Alderpoint, California, USA
PRICE REDUCED! Dean Witter's Lone Pine Ranch in Northern California is a true legacy ranch covering 26,600 acres, with over 16 miles of Eel River frontage. It was purchased in the early 1940s by Dean Witter, of the prominent & eponymous investment bank, a man of vision who saw WWII on the horizon and recognized a need for beef cattle to feed our troops, as well as for timber for all the structures needed during the war, as well as housing after. More important though, was...
$ 25,000,000
26,600.00 acres
Big Game, Equestrian, Fishing, House, River Frontage, Upland Bird, Waterfowl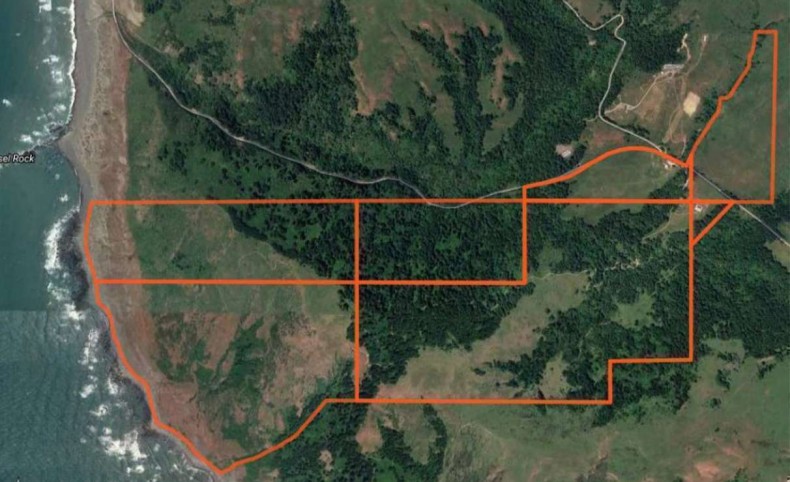 Lost Coast Oceanfront Ranch 788 +/- Acres, Petrolia, California, USA
HUGE PRICE REDUCTION! WAS $10 MILLION! Approx. 788 acres, with almost a mile of phenomenal oceanfront beaches, as well as hundreds of acres of AG and TPZ land. The Lost Coast Ranch extends all the way to Mattole Rd, and includes two homes. Even though they are unfinished, one already liveable home has a striking exterior, with massive block walls and smooth arched eyebrow dormers outside. Inside find wood beam & wood lined ceilings, and a fabulous custom kitchen with a beaut...
$ 7,999,000
788.00 acres
Agriculture, Big Game, Fishing, House, Ocean Frontage
Ocean View Destination Manor on 110 +/- Acres, Ferndale, California, USA
This incredible 19 bedroom, 24 bath manor offers stunning Pacific Ocean and sunset views, as well as ocean access. It was completely refurbished in the last decade, keeping its' old world charm and offering upscale amenities. Many of the bedrooms offer French doors to the upper balcony ocean views, and the large main level deck can host everyone to relax or dine alfresco, with expansive ocean and sunset views. Even the large gourmet kitchen enjoys the glorious oc...
$ 4,800,000
110.00 acres
Agriculture, Beach Access, Big Game, Equestrian, Income Producing, Ocean Frontage, Wildlife Viewing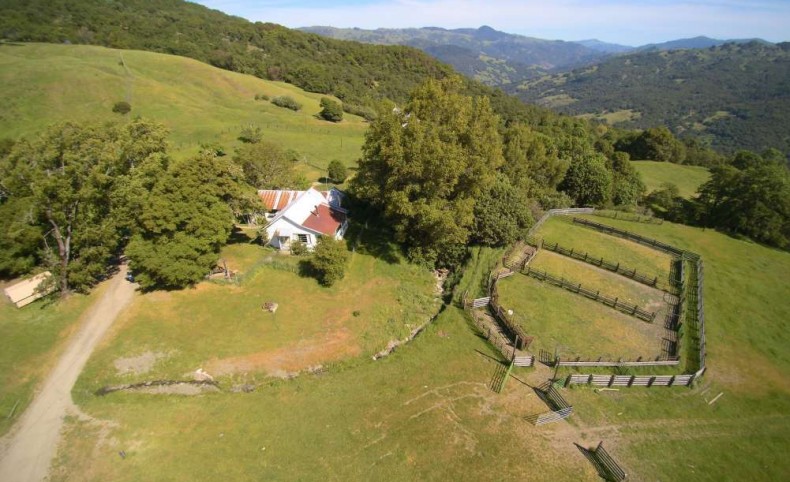 White Ranch, Alderpoint, California, USA
Price reduced! The 3,000 +/- acre White Ranch with over 3.5 miles of Eel River frontage was once part of the legacy Lone Pine Ranch owned by Dean Witter. The entire ranch has a rich history of providing cattle and timber, both to feed our troops during WWII, and to provide much needed lumber during the housing boom after the war. The White Ranch was purchased in the early 1950s as part of that rich tradition, and has stayed within the family ownership, well loved and maintained, &...
$ 3,900,000
3,000.00 acres
Big Game, Fishing, House, River Frontage, Upland Bird, Waterfowl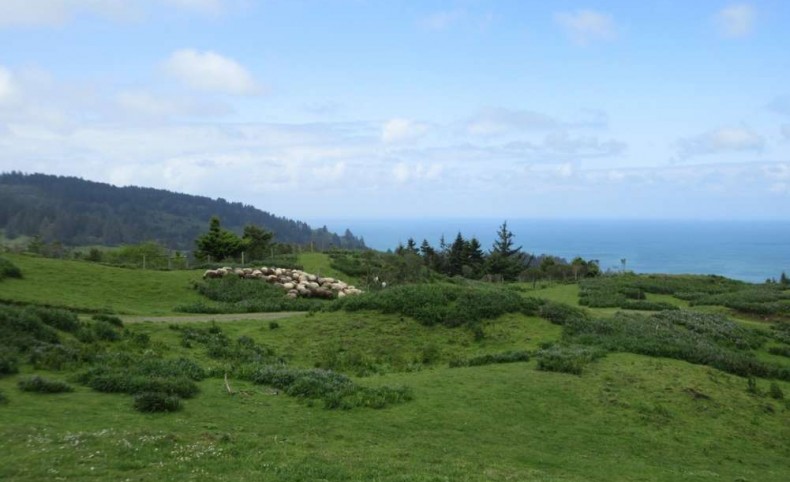 Ocean View 1,076 Acres with Pasture and Timber, Ferndale, California, USA
Amazing lush acreage with ocean views! The value here is mainly in the incredible acreage with Ag and TPZ zoning. There is a substantial timber opportunity here, as well as meadows and pasture lands. The home has been nicely remodeled, too, and features wood floors, a new kitchen, newer roof, 2 bedrooms downstairs and one open room upstairs that currently has 4 queen beds for workers. The ranch includes a 9,600 sq ft metal shop, and Guthrie Creek runs through the property.
$ 3,500,000
1,076.00 acres
Agriculture, Beach Access, Big Game, Equestrian, House, Stream/river, Timberland, Upland Bird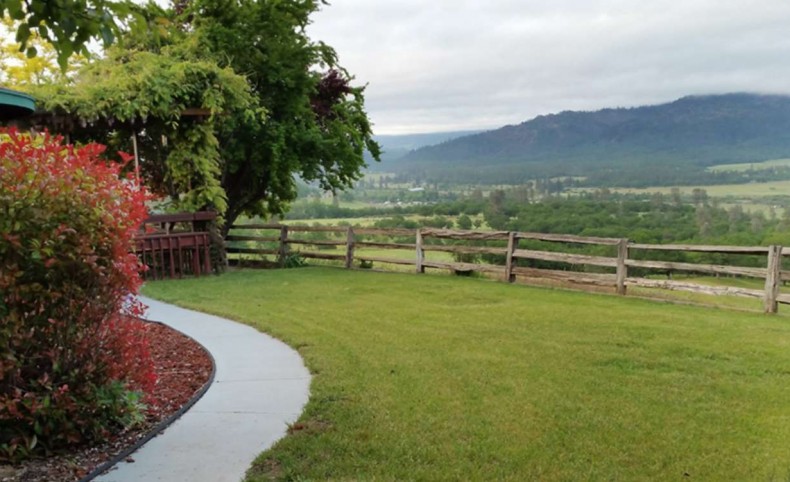 Sold
Snowline Ranch, Hayfork, California, USA
OWNER WILL CARRY! This beautiful custom ranch on 106 acres is close enough to Hayfork for ease of errands, but far enough in the country to feel like Paradise. The property backs up to the US Forest Service on two sides, for extra privacy. The amazing 2 bedroom, 2 bath home has been designed to drink in the panoramic views, with a large, vaulted, open-beam, octagonal living room with windows to encompass the vistas. The large deck adds to ones enjoyment of the gorgeous outdoors. In addition...
$ 1,299,000
106.00 acres
Agriculture, Big Game, Equestrian, House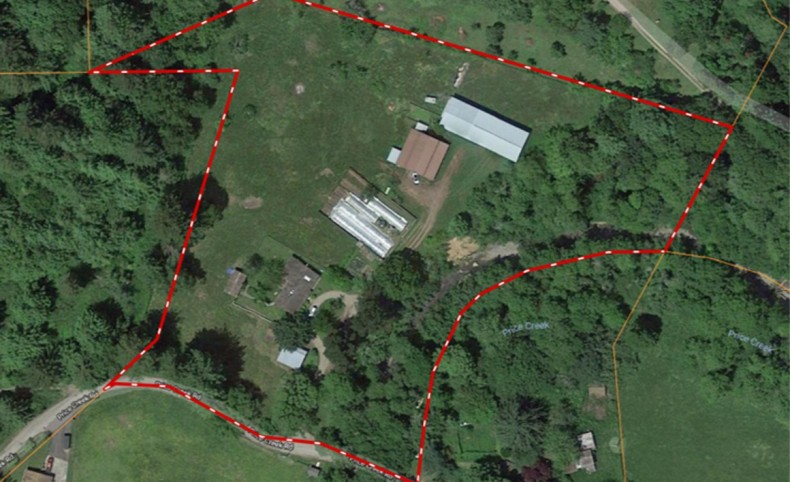 New Listing
Price Creek 6.5 acres, Ferndale, California, USA
Gorgeous Price Creek acreage! The 3 bedroom , 2 bath main home is quite nice, and there is also a nice studio home. Large barn, drying shed, outbuildings, etc. 5 enclosed garages with roll-up doors, plus carports for 4+ cars. Beautiful views, abundant water, water tanks. Local & State cannabis permits in place. Call listing agent for details. Borders Price Creek. Zoned RA5-20...
$ 1,250,000
6.5 acres
Agriculture, Big Game, House, Income Producing, Stream/river, Upland Bird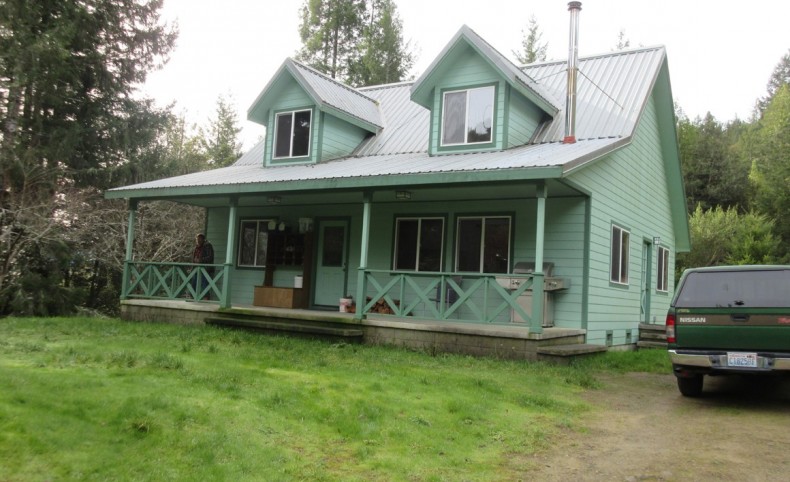 Pending Sale
Maple Creek Home with Privacy on 3.49 Acres, Korbel, California, USA
Lovely Maple Creek land with privacy and a classic, covered porch home with upstairs dormers. Just built in 2004, it has Craftsman style with modern convenience, including its' own hydroplant and solar power. It also enjoys beautiful hardwood floors, wood-lined ceilings, custom kitchen cabinetry, a gas stove with hood vent, and a cozy woodstove in the living room. There is a very nice office/hobby building with a loft & woodstove; a shop; a very nice chicken coop; a utility bldg; a ...
$ 419,000
3.49 acres
House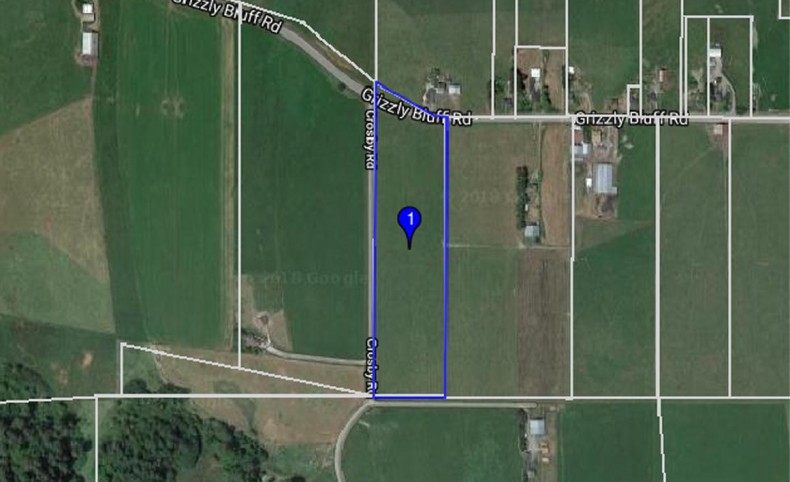 New Listing
10 Acres near Ferndale, Ferndale, California, USA
10 Acres of lush acreage includes an existing irrigation well . Waddington Water is available to this parcel, for a future home. Ready for you to build the home of your dreams, with room for horses or FFA animals, in beautiful Ferndale!...
$ 349,900
10.00 acres
Agriculture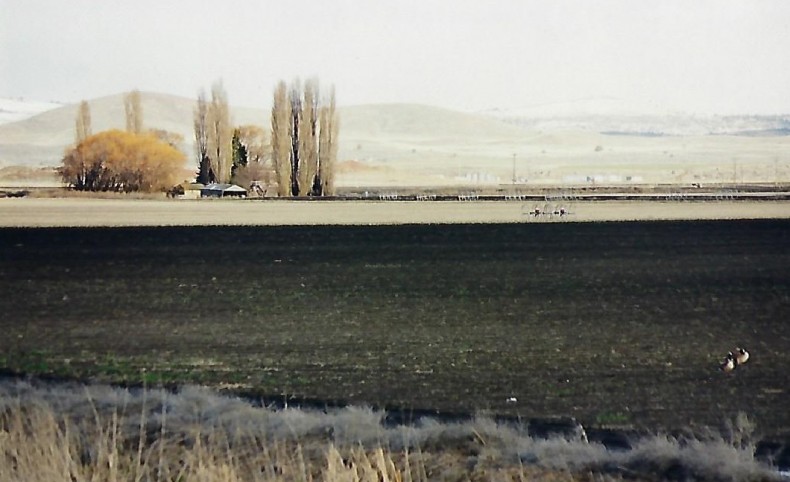 Waterfowl Hunters Dream on 7 Acres, Tulelake, California, USA
Price Reduced! Waterfowl Hunters dream property on 7 acres. Bordered by the Tule Lake Wildlife Refuge, and it includes hunting rights to an additional 84 acres! Hunters cabin with 3+ bedrooms, 1 bath, built-in wood burning insert with brick surround, and a full kitchen. Outbuildings to store your extra gear. The property includes the awesome Cushman all terrain vehicle, recently refurbished, with rubber treads to handle the sometimes marshy terrain. Canad...
$ 299,000
7.00 acres
Agriculture, Lake/pond, Waterfowl