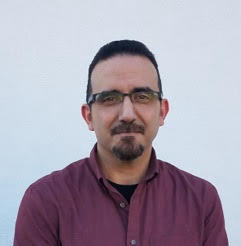 Sports Afield, America's premier outdoor adventure magazine and one of the world's top 150 licensed brands, has announced an addition to its management team. Longtime Sports Afield Art Director Jerry Gutierrez has been promoted to the position of Chief Operations Officer (COO). Gutierrez will be overseeing the day-to-day operations of Sports Afield and its affiliated companies, Sports Afield Trophy Properties and Safari Press.
"Jerry has been with the companies for a long time and has an in-depth understanding of most processes and programs," said Sports Afield CEO Ludo Wurfbain. "His ability to handle technology and digital information is second to none, and he is superbly suited to this job."
Gutierrez is a native Californian. He has been with Sports Afield and Safari Press for sixteen years, having started as a graphic designer. He has a Bachelor of Arts degree with emphasis in Design from California State University, Los Angeles. Straight out of college, he became a middle school computer science/math teacher. He then worked for a major computer software company as a graphic designer, photographer, and media expert, working in the marketing department.  He has edited short films, movie trailers, and has worked on commercials. Most recently he served as Senior Graphic Designer for Safari Press and Art Director for Sports Afield magazine. He now takes on the challenge of being Chief Operating Officer for the Sports Afield/Sports Afield Trophy Properties/Safari Press family of companies. He enjoys spending his free time with his wife and two children.
Sports Afield, founded in 1887, is the oldest outdoor magazine in North America and America's premier hunting adventure magazine. It is also a top global brand, with a wide variety of outdoor-related merchandise available through its fast-growing licensing program. Sports Afield has been highlighted among the top 150 licensed brands worldwide for three years running in License! Global magazine's annual list of the Top 150 Global Licensors.
Sports Afield Trophy Properties forms partnerships with qualified independent real estate brokers around the country and internationally to market recreational properties for sale. Safari Press has been a leading publisher of fine quality hunting and firearms books for more than thirty years.
Contact Sports Afield: 714-373-4910