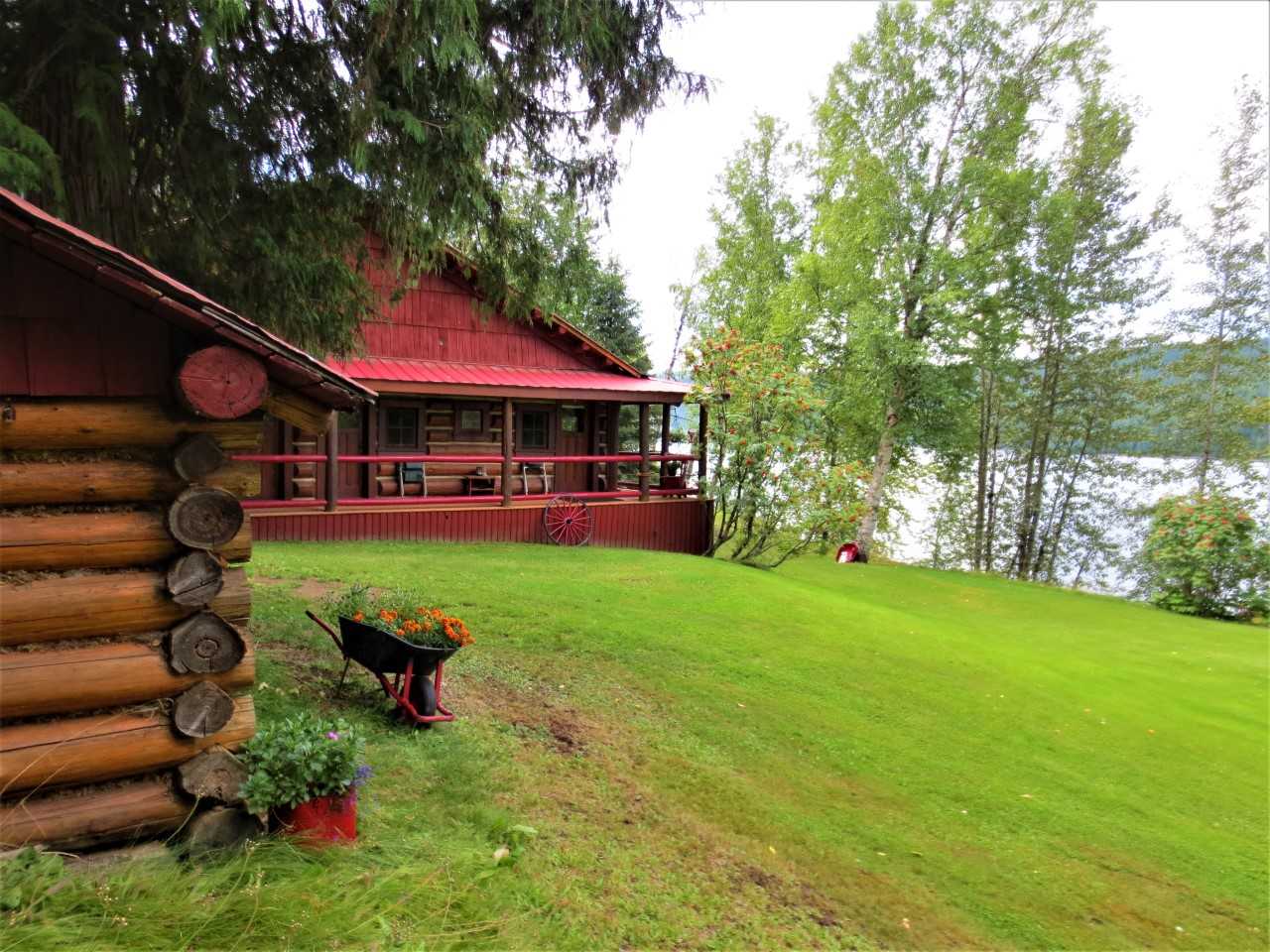 Knowing the history of a property helps us understand and appreciate the significance of the land under our feet.
In the case of the Northern Lights Lodge, it was built during World War II, as a safe haven for a wealthy contracting family from Vancouver.
The following additional history was sent to Martha from the REAL ESTATE CENTRE by the current owners of the Lodge.
The Grand Niece of Andrew Carnegie and was the original owner of the property…late 1920s or early 1930s. She was a guide and outfitter.  She guided for Caribou, Grizzly, Mule Deer & Black Bear. There were no (or very few) Moose in the area until around 1948, as they were slowly moving in from the North Country. The word "Moose" was not in any of the local indigenous people's language. There was no reference to "Moose" by the gold miners during the Cariboo Gold Rush of the 1860's through the early 1900's.
She had built a Lodge that was situated between my shop & the lodge. When we purchased the lodge, there was the remains of a fireplace chimney which , now, I wish I would have left standing but I went on a major clean-up mission. I logged the large Fir Trees, cleared & burned the stumps & debris, hauled about 300 dump truck loads of sand & gravel from our mine site for the roads & multiple acres of lawns.
In the 1990's the current owners restored and renovated the lodge to its present day charm.