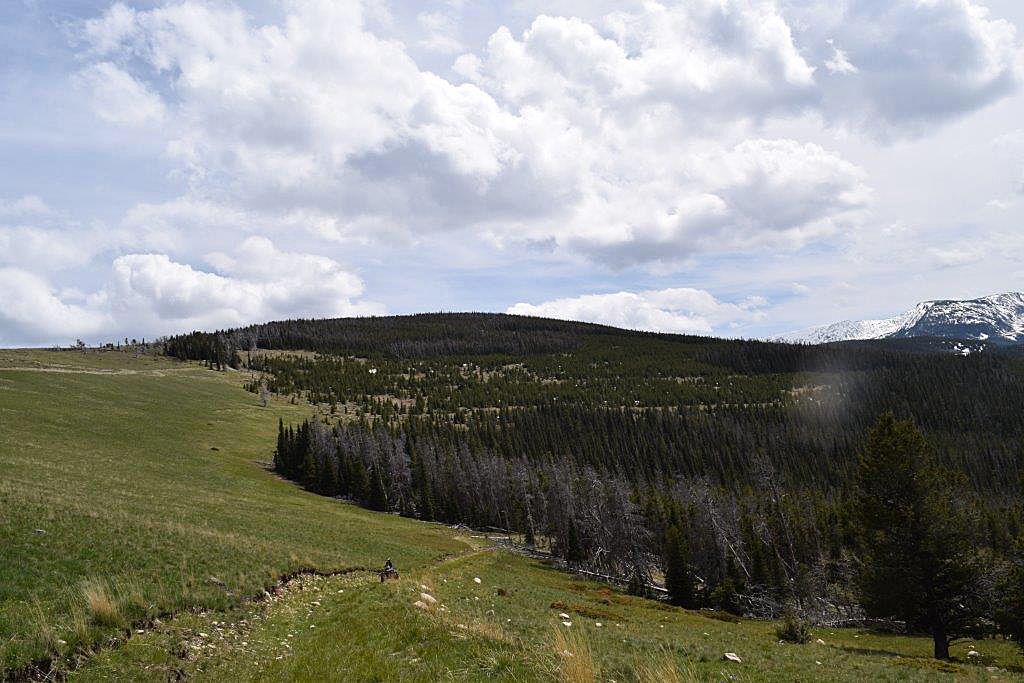 Twelve years ago, the owner of Birch Creek in Montana was given an opportunity that likely only occurs once in several lifetimes—to assemble the ultimate elk hunting and family recreational property by strategically acquiring and assembling 7 parcels of land that totals 1,314 acres.
This property could not be any more perfectly situated—bordering a large private ranch with very limited public access, a mile bordering a section of isolated State of Montana land and 3 ¾ miles of border sharing tens of thousands of acres of US Forest Service lands.  These lands include the scenic and wild Mt. Baldy area in the Big Belt Mountains, as well as nearly a mile of scenic and pristine Big Birch Creek falling from spring fed origins above.
The property may provide residence to over 200 head of elk year-round with transient numbers reaching 350 head. The elk habitat on the property is phenomenal, as it provides dark bedding timber, open parks with desirable forage and mountain streams for all seasons, forage in broken timber for stormy feeding, wallows, escapes and scenic rock outcrops. Five and six point bulls are not uncommon and there are opportunities for 350-400 class bulls.