Broker / Agent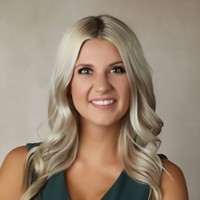 About Leasha
Leasha is an Agent for Southeastern Oklahoma Realty located in McAlester, Oklahoma. She received her Bachelor's Degree in Communication and Psychology and a Master's of Science Degree from Southeastern Oklahoma State University. Previously working for Congressman Markwayne Mullin as a field representative and knows the Oklahoma area well. Leasha was born and raised in Texas and now resides in Oklahoma with her husband Brent Case and three children. She started with Southeastern Oklahoma Realty in August 2021 and knew she was following her dream. Leasha has always loved helping others and would love nothing more than to help you find the property you've been dreaming of. Contact Leasha Case today and let her help you!
5 property listings found
Hardy Springs Homestead, Mcalester, Oklahoma, USA
HARDY SPRINGS HOMESTEAD With Spring on the horizon and the dogwoods starting to bloom, throughout the property you see whitetail deer, as well as, other wildlife parading through the secluded forest surrounding the home. Imagine taking this all in as you sit on your over 1,300 ft deck that has a 25 mile view of the distant Jack Fork Mountains looming above the distant pastures. If this stirs your soul, let me introduce you to one of Southeast Oklahoma's premier rural homestead propertie....
Cookson Hills Retreat, Stilwell, Oklahoma, USA
Location: 20 miles North of Muldrow, OK. Sits in the Northeast edge of Sequoyah County and is approximately 30 miles Northeast of Sallisaw, OK., which is the County seat of Sequoyah County. - Fort Smith, Arkansas 30 Miles - Fayetteville, Arkansas 47 Miles - Tulsa, Oklahoma 123 Miles - Oklahoma City, Oklahoma 188 Miles - Dallas, Texas 284 Miles Terrain: Ranch ranges from 850ft to 1,300ft of elevation nestled in the Cookson Hills....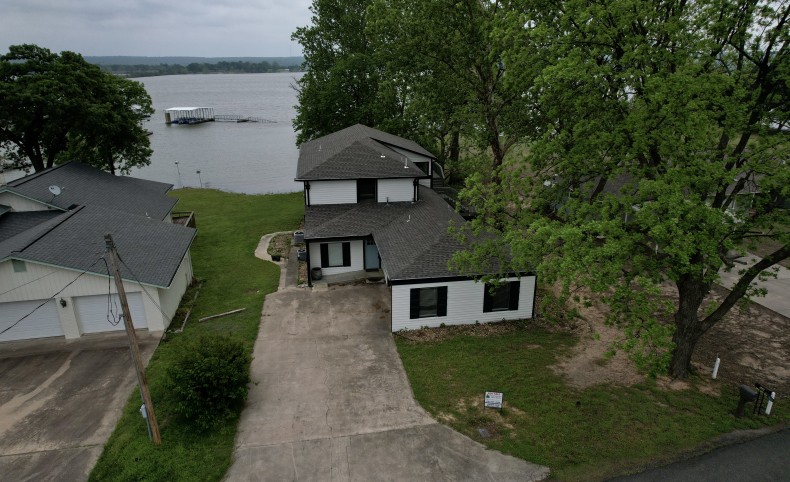 Sold
Longtown Escape, Longtown, Oklahoma, USA
Are you looking for an escape from the city? This newly renovated 3bedroom 3bathroom 2 story home, built in 1976, sits on Lake Eufaula right off of HWY 9. This lakefront property has everything you are looking for. Includes a boat slip that is accessed right out your back door, two porches with amazing lake views from each floor of the home. With the open floor plan, you will never miss a moment in the other room. There is a bonus room upstairs that could also be turned into another ....
Oktaha Homestead, Oktaha, Oklahoma, USA
This beautiful farmhouse built to be handicap accessible sits on 22.04 acres, is truly one of a kind. Down a charming tree lined driveway sits the roughly 2100 sqft, 3 bedroom/2 bathroom home. With the spacious floor plan with an open kitchen, dining room, and living room set up, there is plenty of room to move around and entertain. The master suite has it all, including a his and her closet and an additional walk-in closet adjoining the master bedroom. Connected to the....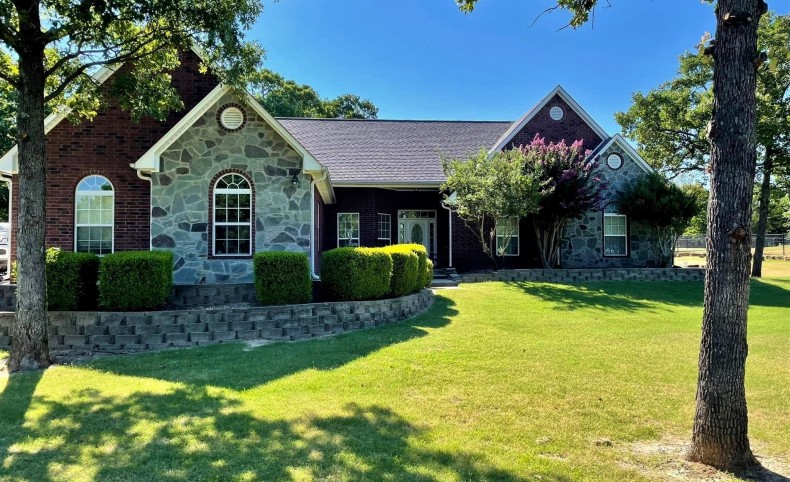 Cedar Pointe Estates, Longtown, Oklahoma, USA
This beautiful home in Cedar Pointe Estates II is situated on a corner lot with a lake view with lake access the street. This is a 3-bedroom 2.5-bathroom home that was built in 2001 and 2,531 sqft with a spacious 2 car garage. With the open floor plan, there plenty of room to move around and not miss a beat in the next room. There is so much character in this home and would be perfect for a family or a weekend getaway! Sitting in a quiet neighborhood on Lake Eufaula in Longtown,....