Broker / Agent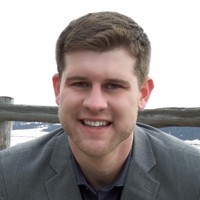 About Nick
Nick is a native Montanan born and raised in Southwest Montana. He is a proud graduate of the University of Montana where he studied Human Biology. His love of being in the outdoors and sharing this passion with others influenced him to begin a full-time career in real estate. Nick grew up hunting and fishing Montana's mountains and streams, and he aims to use his honesty and knowledge of Montana's recreational opportunities while assisting clients in finding their dream Montana property. He specializes in farm, ranch, and recreational properties. Nick is a former youth sports coach at the Missoula YMCA. Nick an avid baseball fan. He volunteers as a part time American Legion baseball coach and Little League umpire. He also loves country music and shed antler hunting with his yellow lab, Duke.
Verified Review(s)
"Nick Dodge was very helpful, responsive, and professional. He represents your company very well, and if I ever need a realtor again, Nick will be my 1st choice." ~ M. Douthitt
"Although a young agent, he did a very professional job. He has a bright future." ~ J. Martin
8 property listings found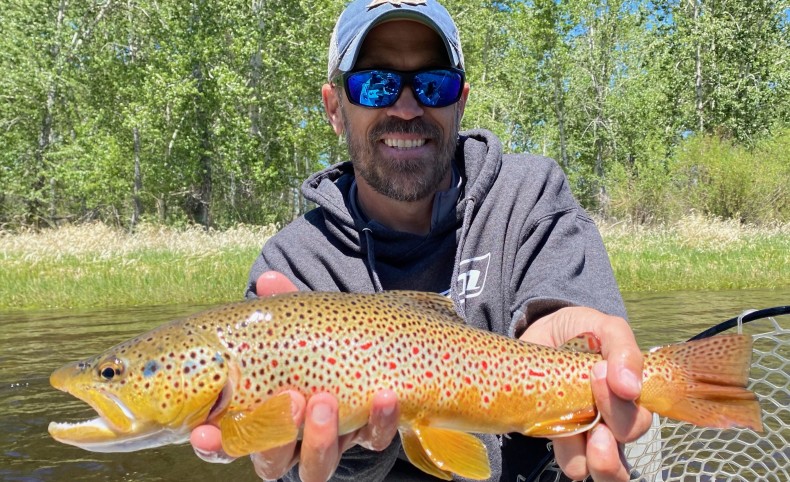 Diamond T Livestock Ranch, Melrose, Montana, USA
The Diamond T Ranch is a rare opportunity. The ranch is located along the banks of the Big Hole River, just one mile north of the small agricultural town of Melrose, MT. A mile long stretch of the famed waters traverse 314 +/- acres of lush river bottom and irrigated hay ground. Exceptional water rights combined with productive ground under 3 pivots, and several wheel & hand lines are producing 750 tons of hay on average per year. An additional 181 +/- acres of foothills to the Pioneer ....
$ 4,950,000
493 acres
Agriculture, Big Game, Fishing, Income Producing, Pond, River Frontage, Stream River, Upland Bird, Water Rights, Waterfowl, Wildlife Viewing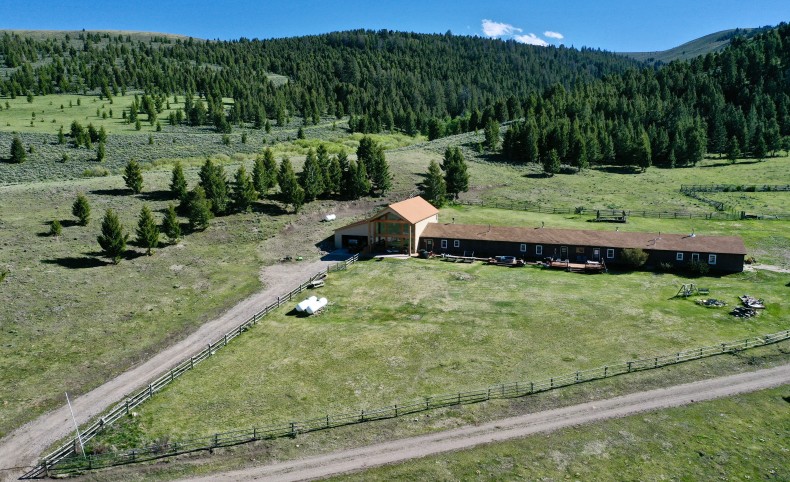 Featured Property
Bannock Pass Ranch, Dillon, Montana, USA
The Bannock Pass Ranch is available for purchase for the first time in over 25 years. The ranch is 1280 +/- acres of mixed pasture and timber, situated in the Beaverhead Mountains in SW Montana. Nip and Tuck Creek flows through the entire ranch, and holds small trout. The ranch is surrounded by public lands - BLM, USFS, and State. This is an exceptional elk hunting property in a general district, and may be a great opportunity for an outfitter. The district is also general for mul....
$ 3,200,000
1,278 acres
Agriculture, Big Game, Fishing, House, Pond, Stream River, Timberland, Upland Bird, Wildlife Viewing
Diamond T Ranch Home, Melrose, Montana, USA
This immaculate custom home sits near the banks of the Big Hole River. The 5 bedroom, 4.5 bathroom home on two acres is surrounded by a private ranch under a conservation easement, so ultimate privacy will remain in place. The only other neighbors include moose, whitetail deer, turkeys, antelope, waterfowl, and other wildlife that roam the Big Hole River bottom. Stunning, unique features are endless. The post and beam style with huge vaulted ceilings enhance the spacious living room ....
$ 2,750,000
2 acres
Big Game, Fishing, House, Stream River, Waterfowl, Wildlife Viewing
Flint Creek Homestead, Butte, Montana, USA
What an incredible opportunity in Philipsburg! Location, location, location! Check out this partially finished home that is being remodeled. The 3 bed, 2 bath home sits on 3 acres on the banks of Flint Creek! Finish this home out to be exactly what you can imagine. The owner has gone through this property inch by inch while in the process of remodeling. He has corrected and updated wiring, plumbing, heating, insulation, etc. A brand new septic system and drain field were installed in 2018. ....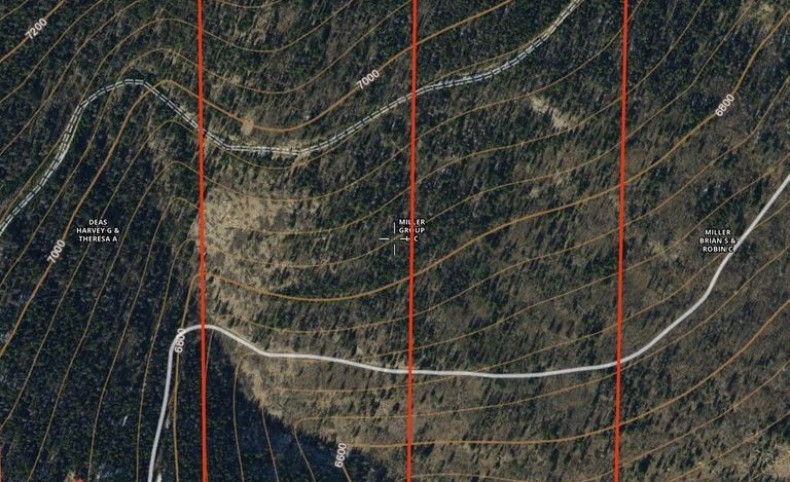 New Listing
Remote Acreage & Stunning Views, Anaconda, Montana, USA
Over 80 acres near Anaconda are up for grabs. This property is off grid, timbered, and remote... A combination for ultimate privacy. The property and surrounding area are home to plenty of wildlife, and close to thousands of acres of state and federal public land. It is also close to exceptional fisheries and Discovery Ski Hill. The incredible mountain views to the South and East will be even better with a little timber clearing. The properties are already in two separate parcels allowing t....
$ 270,000
83 acres
Big Game, Wildlife Viewing
Remote, Privacy, Views!, Anaconda, Montana, USA
Check out this 40 acre parcel that is off grid and remotely located about 6 miles off of Highway 569 in the Clear Creek subdivision near Anaconda, MT. This area has very few homes, and the remoteness offers peace and privacy that can't be beat. Your only neighbors will likely be elk, deer, moose, bear, and other wildlife. The views due to the high altitude of this property are incredible. So kick back and take in the views while enjoying the peace and quiet that can't be found anywh....
$ 105,000
41 acres
Big Game, Snow Sports, Wildlife Viewing
New Listing
Off-Grid with Views, Anaconda, Montana, USA
Take a look at this remote property that is off the beaten path, yet still only a half hour drive to the small town of Anaconda, MT. This 40 acre, off-grid property will require a solar system, or another off-grid source to generated electricity. There is a building established in the NW corner of the property and a small stream cuts across the SW corner. There is also a small pond toward the northeastern corner of the property. The privacy received that comes with owning land that is away ....
Midnight Lode, Philipsburg, Montana, USA
This mining claim is just shy of 2 acres and sits right off of the county road only a mile east of Philipsburg. Power is nearby or live off the grid. This property has huge potential to be turned into an exceptional spot to build in a convenient location. Live remote, with few neighbors, yet just a five minute drive back to town! There is an old mill building on the far West end of the property. Corners have been recently marked.....