Broker / Agent
About Mark and Jeannette
Mark and Jeannette bring the ideal combined expertise in all areas of real estate to make up the Montana Dream Team! Mark is a hunting guide in NW Montana and brings the unique skill sets of hunting, fishing, trapping, home construction, and extreme back country recreation. He specializes in bare land and hunting and fishing properties. Jeannette was born and raised on a cattle ranch in western Montana and graduated with her Master's degree from the University of Montana. She has a diverse background in education, ranching, healthcare administration, and after working for years as a real estate salesperson, has recently obtained her broker's license. Jeannette is on the Sanders County Community Development Board of Directors and is passionate about helping local communities grow and thrive, while retaining the unique recreation and cultural aspects that make Montana so special. She specializes in recreation homes and cabins, water frontage, retirement homes, and ranches. This team will help meet all of your real estate needs and focus on top notch customer service and really listening to their clients. Call, text, message or email them to begin your journey to find the perfect Montana dream property.Give us a call today to find the home, cabin, retreat, or hunting/fishing property of your dreams at (406) 270-3921.
Verified Review(s)
(All Verified Reviews are actual comments received and on file with SATP Senior Administrator.)
"Jeannette went the extra mile for us. She took a day to look at home with us that was a good three hour drive from her office. She made sure that the sellers proved everything they said they did with a receipt. And she thout of things we would of missed checking. We would definately use her again!" ~J. Des Jardins
... Read More
8 property listings found
Majestic Montana Mountain Vista Views, Trout Creek, Montana, USA
Looking for your Montana dream property? Look no further than this stunning, immaculate Montana custom log home on 66 tree covered acres. With sweeping, spectacular views of the Noxon Reservoir and the Cabinet Mountain Wilderness. No covenants and includes a 40 x 60 shop, guest log cabin, rustic cabin, and full RV hook up with shed. The main custom log home built in 2007 is 3 levels with 5,976 sq ft. With log beam accents throughout and high-end finishes, this home i....
$ 2,700,000
66 acres
Big Game, House, Snow Sports, Wildlife Viewing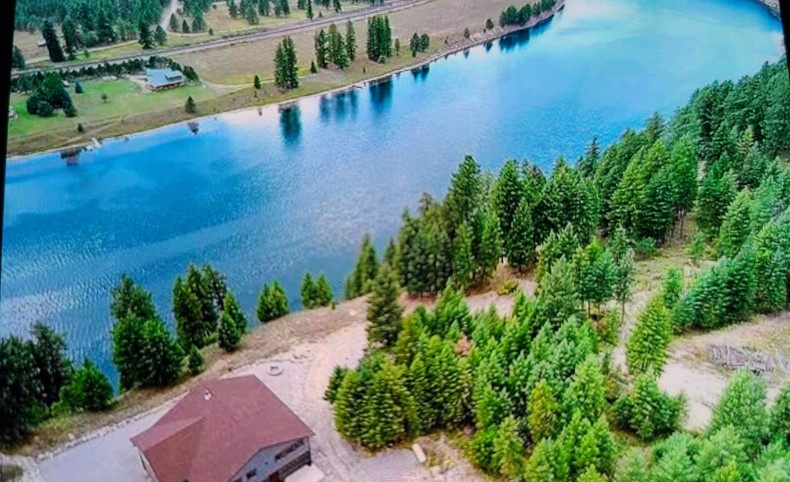 Majestic Mountain Chalet, Thompson Falls, Montana, USA
Majestic Mountain Chalet – Spectacular 360 degree views - 6 bed 3 bath home on 20 acres. Incredible unique handcrafted touches throughout, including rock waterfall showers, wrought iron details, custom doors, and copper tub. Open concept chef's kitchen has restaurant grade stainless steel appliances. The enormous 42 x 60 shop has a hydraulic lift. Extensive fenced garden with an orchard. Heated barn is 2000 sqft. Rustic log beams were logged and milled right on the property. Enjoy....
$ 2,500,000
20 acres
Big Game, Fishing, House, Snow Sports, Upland Bird, Waterfowl, Wildlife Viewing
Pending Sale
Pilgrim Creek Promised Land, Noxon, Montana, USA
Welcome to Pilgrim Creek Promised Land! 292 acres of a truly one of a kind quiet, pristine outdoor paradise. Located along Pilgrim Creek, the property lies on the canyon floor and is surrounded on 3 sides by USFS. 233 acres is timber land with a timber cruise on file showing timber value of $503,000. The middle 38 acres is open fields/meadow. The remaining 21 acres are roads, streams, a large pond, gravel pit, and two camp sites. The original ranch homesite is still intact with an ....
$ 1,950,000
292 acres
Agriculture, Big Game, Equestrian, Fishing, House, Snow Sports, Stream River, Timberland, Upland Bird, Water Rights, Waterfowl, Wildlife Viewing
Trails End Serenity Meadows, Heron, Montana, USA
Welcome to Serenity Meadows! Behind a locked gate at the end of the road sits 118 acres of pristine wooded property. This hidden gem includes 3 ponds, a spring, and over 3,000 feet of Elk Creek frontage. Surrounded by large private parcels that border USFS, this property is an oasis away from it all. Close your gate and enjoy elk, deer, moose, fox, coyotes, turkeys, Bald Eagles, and total silence. The home has been completely remodeled with new appliances, flooring, rustic hickory cabinets,....
$ 1,195,000
118 acres
Big Game, Fishing, House, Pond, River Frontage, Snow Sports, Stream River, Timberland, Water Rights, Waterfowl, Wildlife Viewing
Pristine Bull River Frontage w/ Home, Noxon, Montana, USA
Almost 13 acres on the Bull River, bordering USFS! This property comes complete with a classic Montana cabin, large covered porch area, shop, with a separate apartment above it. Enjoy stunning mountain views in all directions. The 30 x 40 shop provides extra storage and the apartment provides room for all of the guests. The inside of the home has wood flooring, rustic finishes, as spacious master suite, and a separate guest room. This highly coveted area abounds with endless hunting, fishin....
$ 975,000
12.68 acres
Big Game, Fishing, House, River Frontage, Stream River, Upland Bird, Water Sports, Waterfowl, Wildlife Viewing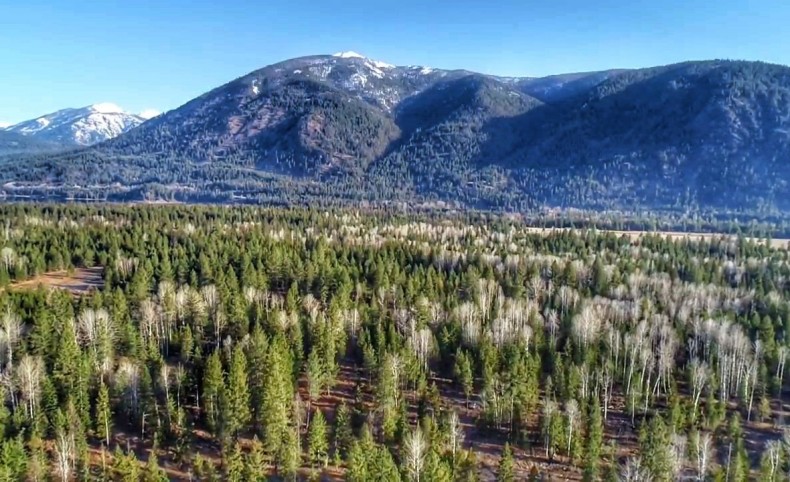 Meandering Elk Creek Sanctuary, Heron, Montana, USA
205 acres with Elk Creek meandering through the property, with a mix of open areas, trees, trails, and wildlife galore. Elk, deer, bears, and an occasional moose, frequent the property. Stunning, sweeping views of the the surrounding mountains. Great build sites. There are two separate legal descriptions and a conservation easement to protect your investment and the integrity of the property. ....
$ 799,000
205 acres
Big Game, Equestrian, Fishing, Stream River, Timberland, Upland Bird, Waterfowl, Wildlife Viewing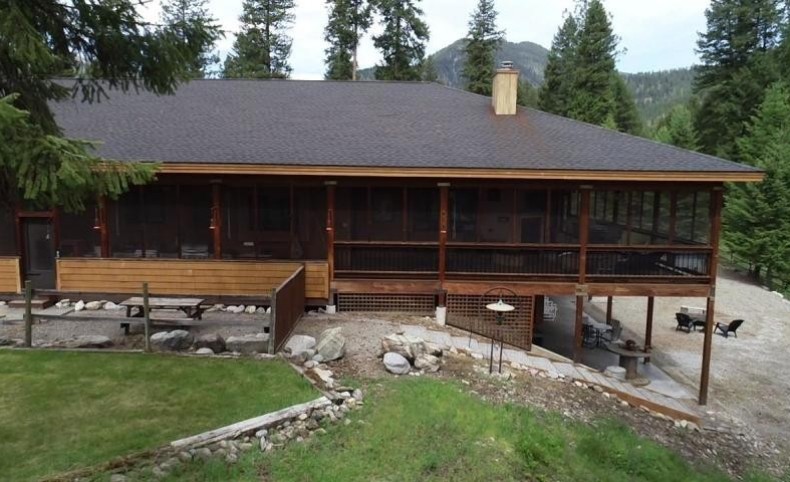 Sold
Craws Nest Loop, Thompson Falls, Montana, USA
This beautiful executive home with private views of Graves Creek feeding into the Noxon Reservoir with the beautiful mountain backdrop is a MUST SEE. With Noxon Reservoir access & shared boat dock use within walking distance, this low maintenance and well insulated home on .86 acres is the perfect getaway. This well built custom home's beautiful gourmet kitchen is appointed with commercial appliances including oversized sub zero refrigerator and freezer, large Jen-Air propane....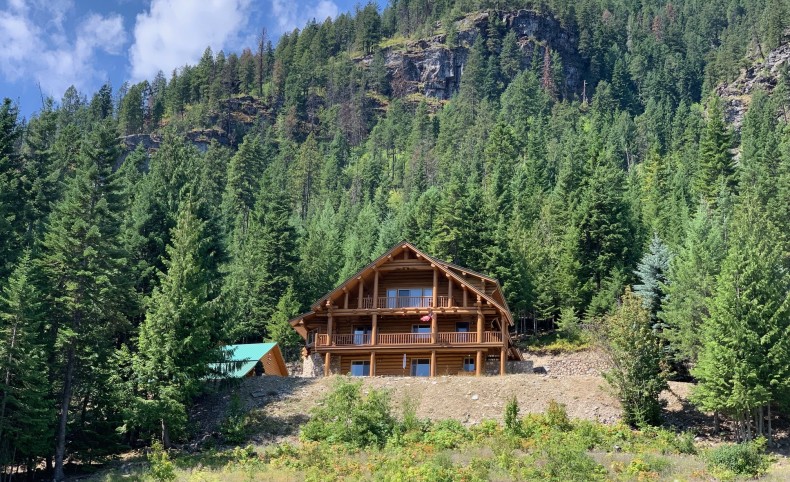 Sold
Eagle View Majesty, Noxon, Montana, USA
Million Dollar Views! Custom Log home on just over 20 acres that borders USFS! Meticulously maintained and built with all the details in mind, this home boasts 1,185 sq. ft. of living space on the main level, and has a full finished walk out basement, with separate patio, for nearly 3,000 sq. ft. The great room has towering vaulted ceilings and flows into the kitchen and dining bay that captures some of the best views the Cabinet Mountains Wilderness has to offer. Covered carport, Detached ....
$ 699,000
60 acres
Big Game, Fishing, Snow Sports, Wildlife Viewing